Meet the team
We're a friendly team of vets, nurses and support staff
We have a large team of six veterinary surgeons, seven nursing staff and four receptionists/office staff covering all areas of veterinary treatment. Further details about individual team members can be found below;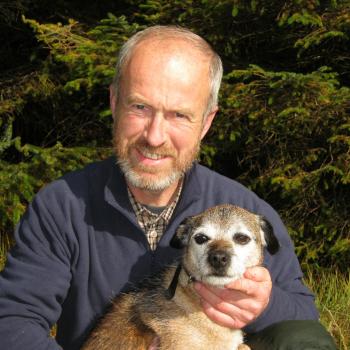 Alan Marshall, BVMS, MRCVS
Position: Vet
Alan graduated from Glasgow University Veterinary School in 1981. After a year in the Highlands near Elgin, he settled in Dumfries in 1982, where he has slowly progressed from junior veterinary assistant to a Senior Veterinary Director of the Bard Vets Ltd. He has seen the practice change from a largely agricultural workload to now caring more for domestic companion pets. Alan enjoys the challenge of meeting the hopes and expectations of pet owners and giving their companions the best quality of care. All of our vets attend professional development courses, and Alan is no exception,  keen to further his knowledge and remain up-to-date with cutting-edge techniques. He enjoys both consulting or investigation and surgery to identify and treat many difficult or complicated cases. In addition to the extensive knowledge, services and techniques currently available at the Bard Vets Ltd, Alan has many contacts within the profession to whom advice or referral can be directed if a case is outwith the scope of good general practice. Outwith work, Alan  served a full term as Director with the Dumfries and Galloway Canine Rescue Centre at Glencaple. In addition, he enjoys staying fit; running, gardening, and country pursuits with his dogs. At home with his family, his dogs are always by his side.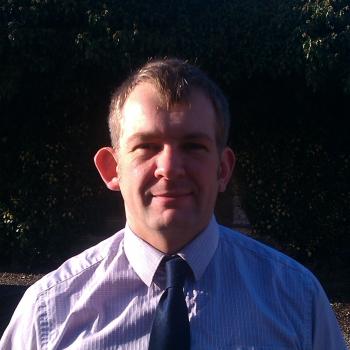 David A. Stewart, BVM&S, MRCVS
Position: Vet
David qualified from the Royal (Dick) Veterinary College in Edinburgh in July 1997. After working in the Dumfries area for many years in all areas of general practice he became a partner in 2009. He has a particular interest in the areas of dermatology and small animal medicine & surgery. David is also the Vet nurse clinical coach and provides our vet nurse training programme at the practice. Originally from Hawick in the Borders, David and his family now live near Dumfries and spend a lot of their time exploring the local area through their various outdoor pursuits including the seemingly impossible task of trying to tire-out their working Cocker Spaniel!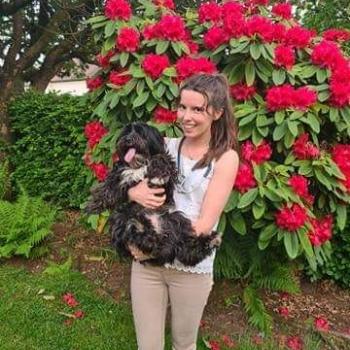 Sophie Porter, BVM&S, MRCVS
Position: Vet
Sophie joined the Bard in 2020 after graduating from Edinburgh Vet School and returning to her home town of Dumfries. She is keen to get involved in all areas of small animal practice. She is an avid owner, and breeder, of Tibetan Terriers who seem determined to join her in her outdoor pursuits of walking, climbing and even kayaking.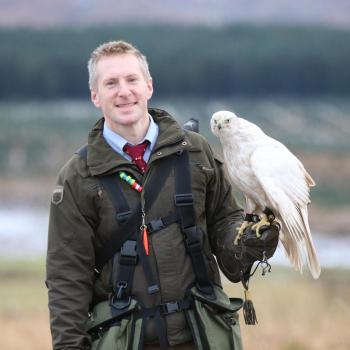 Keith Talbot
Position: Vet
Keith graduated from the Royal (Dick) Veterinary School, Edinburgh, in 2009. Originally from Kent, he fell in love with the Scottish countryside during his time at University and has remained  here ever since. Keith has worked in a variety of practices around the UK and in Australia as both a large and small animal vet. He joined the team at the Bard Vets in April, 2021.
Keith has always had a particular passion for birds, having kept and bred a wide variety of different species, and been an active falconer for the last 18 years. He is looking forward to welcoming all avian patients to the surgery, from small finches and backyard chickens to eagles!
In his spare time Keith is usually out in the countryside flying his birds of prey, studying wild birds around the region, or enjoying countryside pursuits with his wire haired Viszlas, Lush and Calla, and his faithful Springer Spaniel, Ivy.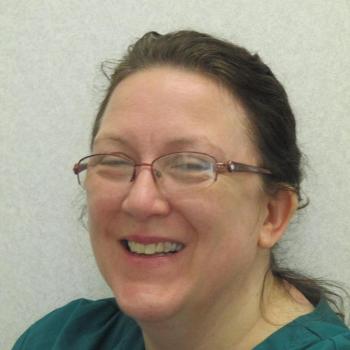 Rebecca Haugen BVMS, MRCVS
Position: Vet
Becca Haugen joined the practice in 2009. She has become a familiar face in the practice and forms an integral part of our increasing small animal team. She has a particular interest in small animal medicine. She works part-time in the practice to allow her to look after her family. When not at work she enjoys cooking (particularly baking) and walking her Labrador, Lurcher and Terrier.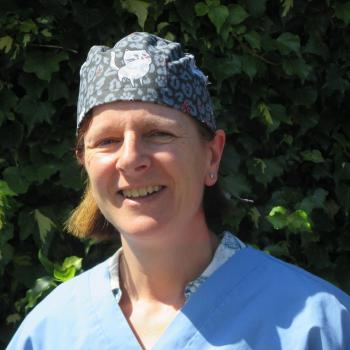 Laura Lammie BVMS, MRCVS
Position: Vet
Laura graduated in July 1988. After graduation, spent 1 year in New Zealand travelling and working in mixed practice (including deer and penguins!). On return to the UK worked in mixed practice on Isle of Man for 2 years before finally settling here in Dumfries. Laura says " After 6 years as a full-time vet here, I moved to part-time work to allow more time with my family. Nowadays, I mostly work with small animals, but still, get a little practice with farm work at home on the farm". Laura also has a special interest in back yard poultry and is our resident chicken vet.
Clare MacPhee RVN
Position: Nurse
Clare joined the practice in 2012 as a student. She completed her vet nurse training with the Bard via the Barony College (SRUC), and qualified as Registered Vet Nurse in the summer of 2014. She has already adopted one of our strays who has happily settled in with her and is the cause of a lot of mischief!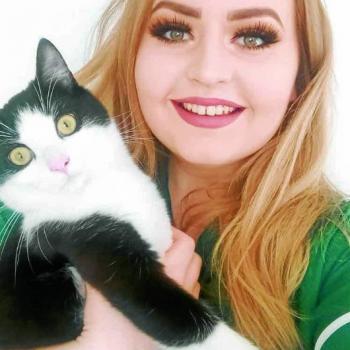 Lyndsey Wright RVN
Position: Nurse
Our most recent addition to our team, Lyndsey, qualified as a vet nurse (RVN) in 2019 and joined us in March 2020 to further her nursing qualifications with an honours degree in conjunction with Napier University in Edinburgh. From a farming background, she has always been 'animal mad' with plenty of pets, including her two cats (Lyndsey is a big cat lover), "Bailey" the dog, and "Jack" the horse. Always ready with a kind word she is a welcome addition!
Eilidh McEwan RVN
Position: Nurse
Eilidh completed her vet nurse training at the Bard and gained her RVN qualification in 2010 through the Barony College. She has become a permanent member of our nursing team. When not at the Bard, Eilidh is kept busy with her two young daughters. Eilidh has always had a keen interest in dog training, especially agility. Any spare time she has, she spends training her Border Collie 'Tweed'. They train with a local agility group and enjoy competing over the summer months. The latest addition to Eilidh's family is 'Skye' who arrived from the Cat's Protection in January 2017 and has settled in well to family life.
Sally Jones
Position: Nurse
Sally joined us in 1998 and did her initial nurse training at Barony College. She now works part-time as a receptionist/nurse. Calm, compassionate and knowledgeable, Sally is a great asset to the Bard.
Helen McNay RVN
Position: Nurse
Helen joined us in November 1992, shortly after the formation of the Bard. Helen has many years of vet nurse experience having qualified as a Vet Nurse in 1992 from Hutton College, Preston. She is keen to provide advice on the correct diet for your pets; especially in patients with complex medical needs. If you need some support in helping your pet lose extra weight, Helen is always happy to help. Aswell as working at Dumfries Helen also leads the team at Dalbeattie branch surgery.
Steph Nicholson RVN
Position: Nurse
One of our most recent veterinary nurses, formerly one of our students, Steph, started her placement with us in 2016 having crossed the species barrier from her work at Dumfries and Galloway Royal Infirmary! Already a qualified Animal Nursing Assistant (ANA) she has now become a Registered Veterinary Nurse passing her final exam in 2019 after studying at the SRUC Barony Campus and gaining practical experience at the Bard. She is a welcome addition to our team and always ready with a cheery word!
Ros MacKie
Position: Support Staff
Ros came to the practice after having been part of the team at Dunlops - now known as Covetrus. She has been with the Bard for many years and is the head of our accounts department.
Nicola Clark
Position: Office Manager
Nicola - has been with us since the inception of the Bard in 1989. She is our longest-serving member of staff, and keeps everybody on their toes, including the vets!!
Susan Callander
Position: Receptionist
Susan joined us in 2001 and forms a significant part of our reception staff. When not working at the Bard she enjoys running and walking her  Pointers.
Maureen Ritchie
Position: Receptionist
Maureen (Mo) joined us in 2002. She is a trusted and valued member of our reception staff and her cheery manner welcomes our patients to the practice.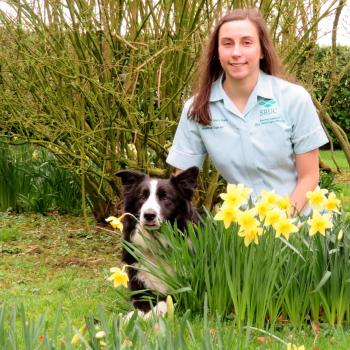 Heather Duncan SVN
Position: Nurse
Heather joined us for her full time vet nursing placement at the end of the first lockdown in 2020!  Previously she had completed her ANA (Animal Nurse Assistant) placement with us so she should now be a familiar face.  She enjoys walks with her Border Collie, Mitch, in the countryside and an adopted pair of ginger cats keeps her occupied at home. She is hoping to pass her final exams this summer!