Festive Opening Hours.
22nd December 2021 - 12:40
Image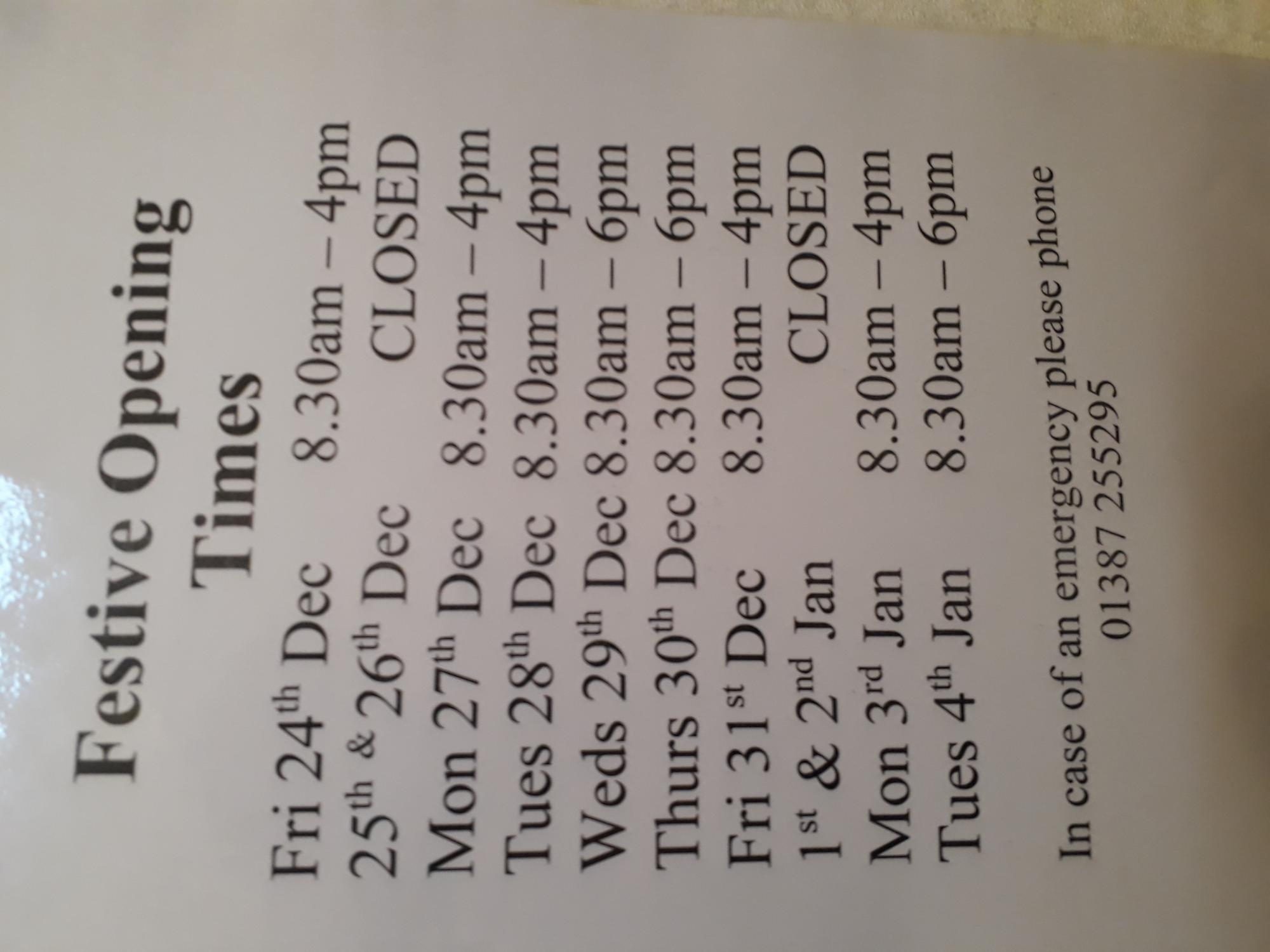 We would like to wish all our clients a very Happy Christmas. Our festive opening hours are also available on our Facebook page.  Dumfries surgery is closed both Saturdays, the 25th & 1st, and we will be closing earlier on the 24th, 27th, 28th, 31st and 3rd of Jan. (at 4pm)  Dalbeattie surgery will be closed on Monday the 27th & 3rd Jan, with earlier hours on Friday the 24th & 31st (2.30pm to 4pm). Wednesdays as normal. Our emergency out of hours service will operate as normal - 01387 255295 / 01556 610994.